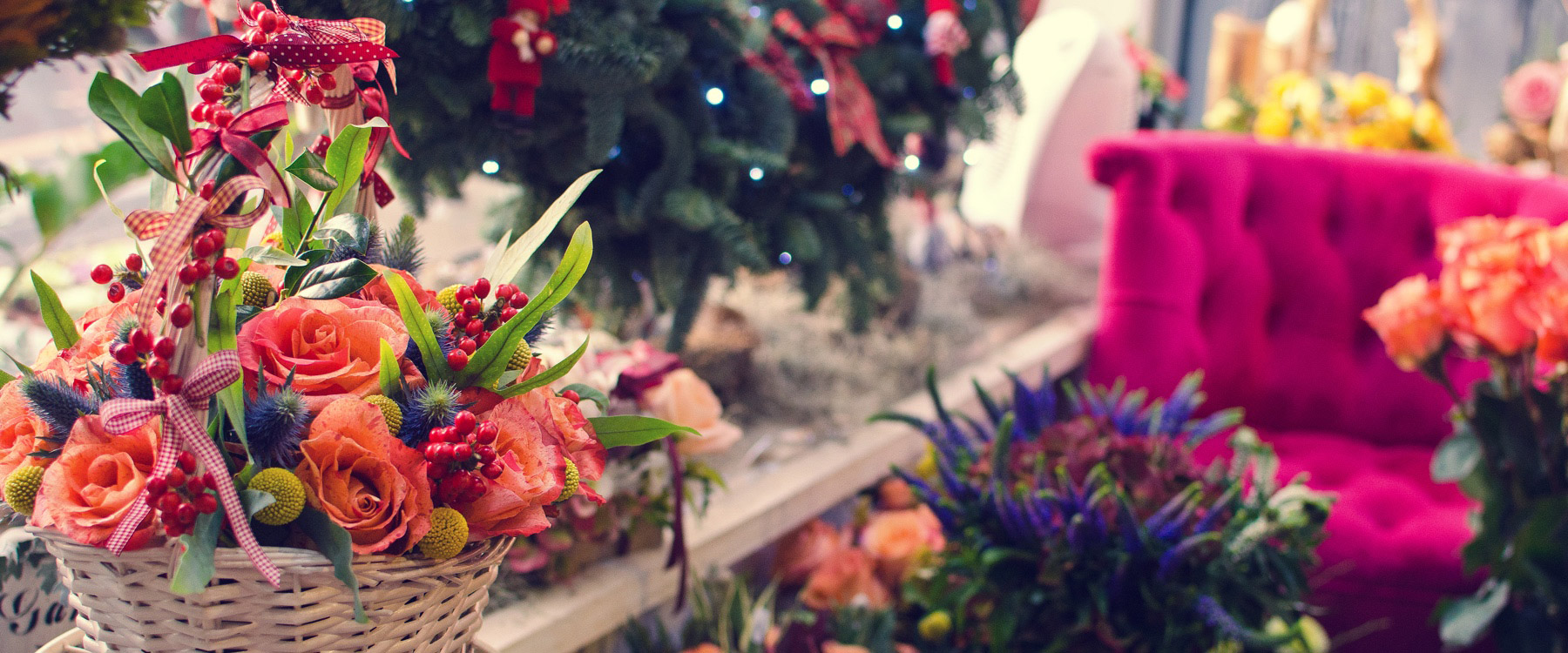 What are your hours of operation?

Monday thru Friday: 8:30am to 5:00pm Saturday: 9:00am to 3:00pm Sunday: Closed
Is the information I provide during the checkout process kept private?

All information is held in strictest confidence. We do not trade, rent or sell this information to outside companies. We only use this information to personalize your shopping experience, as well as notifying you about special offers, services and enhancements. Any suspicious or fraudulent use of credit cards will be forwarded to authorities and prosecuted to the fullest extent of the law.
How will I know if my order has been received?

All online orders are confirmed via e-mail. If there are any problems, you will be contacted via e-mail or by telephone with an explanation.
What happens to my order when a florist attempts delivery and the recipient is not at home?

If the recipient is not at their home when a delivery is attempted, the florist may choose to do one of the following:

Call the recipient ahead of time to make sure that they are going to be there or to schedule an appropriate time.
Leave a note on the door of the recipient's home asking them to call the florist and schedule an appropriate delivery time.
Leave the arrangement in a covered area of the home (porch or other entrance).
Leave the arrangement with a neighbor and place a message on the recipient's door referring them to the neighbor who accepted for them.

If you do not wish for the delivering florist to use any of these procedures, please make sure that you indicate this in the

"Special Instructions"

box on your order form.
Can I request a specific time for the delivery of my arrangement?

You may use the "Special Instructions" box located on the order form to request a particular time of day for your delivery. We will do our best to honor your request, however, as we do not know the schedules of each of our delivering florists we cannot guarantee the time of delivery without authorization from our customer service department.
Is there any special information needed to deliver an arrangement to a hospital?

For hospital deliveries, please make sure to include the name of the recipient, hospital and room number.
How will I know if my arrangement has been successfully delivered?

All deliveries will be made on the date you request unless we notify you of any complications. Note: We will answer all inquiries in the timeliest fashion possible. Some inquiries cannot be researched and resolved until we can make contact with the delivery florist during their hours of operation. Once we are able to contact the delivery florist and obtain an answer to your inquiry, we will contact you by your choice of either e-mail or telephone. We work with only the highest qualified florists to process your order. The result is our maintaining our unconditional guarantee with your every order.
Do you deliver on Sundays?

We cannot guarantee delivery on Sundays as it is not a standard delivery day for florists. However, we will do our best when requested. In many cases we can get this done for you. Otherwise, Monday will have to be an option.
How far in advance can I order an arrangement for delivery?

You may order an arrangement as far as 30 business days in advance.
What happens if I provide an incorrect delivery address?

Any incorrect delivery address will incur an additional $10.00 delivery charge.
Can I cancel my order?

While we process your request the moment we receive it, it is sometimes very difficult to get cancellation requests complete. Our network ranges through out the country and because of the importance placed on a timely delivery of your request and various time zones, it can sometimes be very difficult to stop or cancel a delivery attempt or a placed order. Cancellations must be done with-in 24 hours of the delivery. Any cancellation requests after this period cannot be guaranteed and subject to a 20% charge.
Is tax included in the price of the arrangement?

While all orders (excluding shipped items) are total prices delivered, we are unable to include the 10% tax in the advertised price because this is a collection and not a sale.
What is your return policy?

Fresh flowers vary depending on types of flowers purchased. Gift items are limited to 7 days for store credit only.